ReActivate/ Scuba Refresher Program - Pool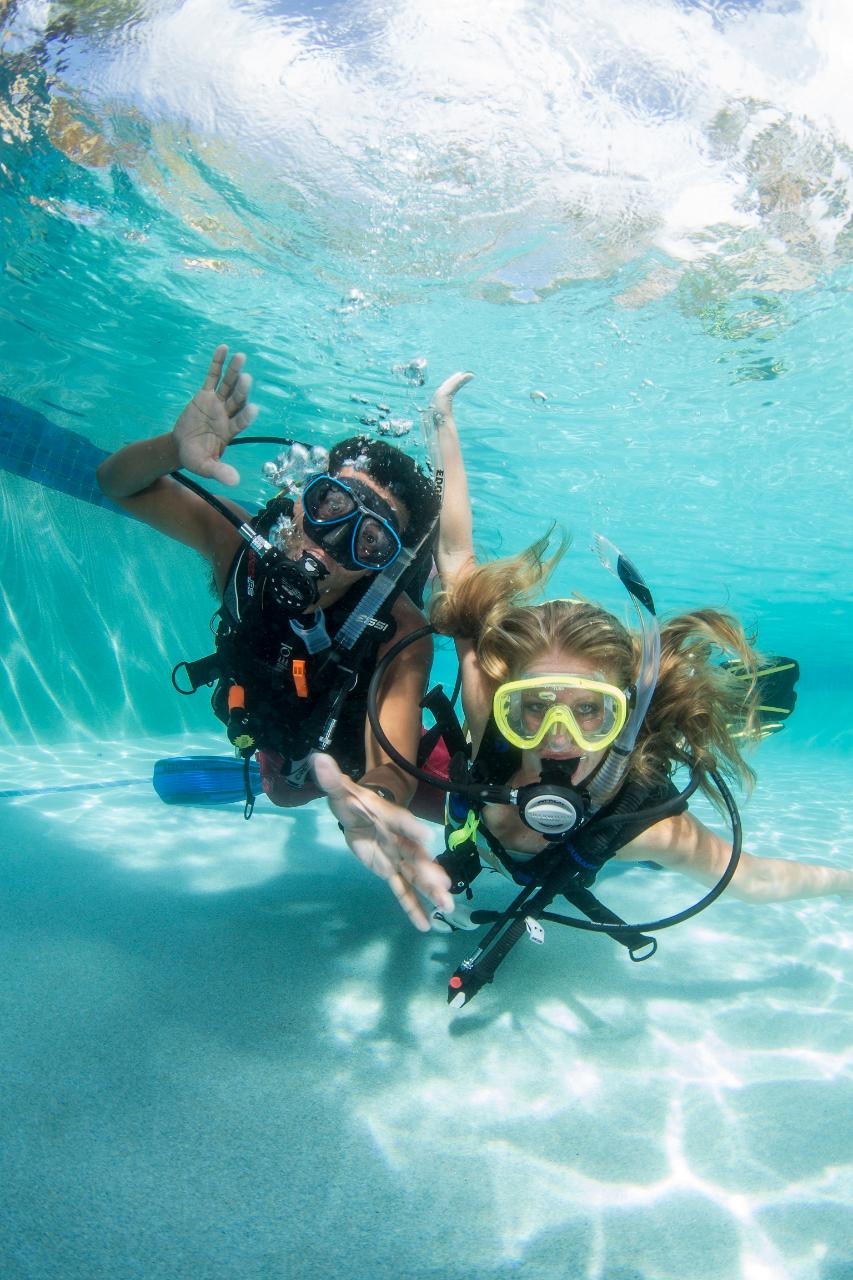 天數: 2 小時 (左右)
产品编号: REFRESH
Min 2 participants. (course/ numbers/ pool location will be confirmed 48 hours prior to commencement)

Scuba Refresher courses for divers who have not been in the water for a while and wanting or needing skills update.
Haven't been scuba diving lately? Feeling a bit rusty? The Scuba Review program is just the refresher you need to brush up on your knowledge and skills. A PADI Professional will get you in the water having fun and feeling comfortable again. It's quick and easy, and a good way to prepare for your next PADI course or get ready for adventure on a diving vacation.
Any certified diver who needs a refresher, pre-travel update, pre-assessment for a continuing education course or an upgrade from Junior diver can complete a Scuba Refresher.
You'll go over important dive safety concepts, dive planning essentials and problem management. Your PADI Professional will have you practice putting your gear together and doing a predive safety check with your buddy. In the water, you'll review all the basic scuba skills with a focus on good buoyancy control.

Getting Started:

Sign up for ReActivate eLearning or ReActivate Online and start working through the scenarios. With this Extra you will receive a replacement certification card with a "ReActivated thru" date on it.

Course pre-requisites:

10 years old.

You may be required to have a Australian Dive medical (AS 4005.1) if you have any positive responses to a basic medical questionnaire. Please Click Here to view the medical and call us if you have any questions.

Be able to swim.